Lehigh Valley's
#1 DOG TRAINERS
We Serve
Lehigh Valley
Wydnor
Emmaus
Limeport
Northarmpton
Lanark
Macungie
Coplay
Fullerton
Hellertown
Milford
Lopatcong
Nazareth
Phoenixville
Quakertown
Perkasie
Pottstown
Kutztown
Danielsville
Lehighton
Dog Obedience Training Results That Last!
Our Dog Obedience Training is globally recognized. Our success rate is impeccable, and our methods are safe & effective.
WARNING!! If you're not careful, you'll get stuck for days watching our thousands of Amazing Before & After Videos!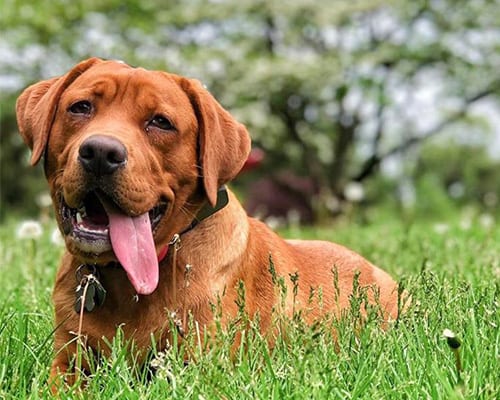 Is Off Leash K9 Training right for you and your dog? The only way to find out is to ask! Get a FREE Phone Consult Today!
Off Leash K9 Training of Lehigh Valley
We Service all of the

Lehigh Valley

Area
Off Leash K9 Training of Lehigh Valley is an off leash dog training business based in and around Allentown Pennsylvania and the Lehigh Valley area, however, we have locations throughout the United States.
We specialize in private lessons, dog behavior consultations, and educating dog owners to understand why their dogs do the things they do. This helps create a strong bond between the owner and dog – and without the restriction of a leash.
We believe that 98% of all dogs can be trained to have amazing obedience: regardless of breed, size, shape, or age!
Our goal is to return your dog to you off-leash and obedient even in the presence of  real world distractions. Your dog will be trained to have the same level of obedience as most police/military working dogs
Working mainly with household pets, we are able to offer you and your pet an exceptional level of obedience, which allows you to bring them anywhere and everywhere with you, hassle-free. What we enjoy most is seeing dogs that have spent their whole life on a leash, now being off-leash and obedient! We thrive from seeing the joy in both the dogs' and the owners' face when they have mastered a new command without the restriction of a leash.
Thousands of before & after videos
The Most Dog Training Videos On YouTube!
ready to Contact a certified Off-leash trainer?
Dog Obedience Training Lehigh Valley Pennsylvania...
We specialize in private lessons, "board and trains", dog behavior consultations, and teaching the owners to understand why their dogs do the things they do. This helps create a strong bond between the owner and dog without the restriction of a leash.
Off Leash K9 Training (OLK9) is an off leash dog training business originally founded by Nick White, and is based in Northern Virginia; however, we have 137+ locations throughout the United States. Our Lehigh Valley location is location #111, founded in May of 2017.
The system and techniques offered will work for any dog, regardless of age, size, or breed. Check out the over 1900+ before and after videos on our YouTube channel to see the amazing results we achieve with dogs every day!
OLK9 uses marker training, but we specialize in e-collar training to gain amazing obedience from your dog. There are a bunch of major misconceptions with e-collar training (see FAQ). E-collar training is more about using a ball as a reward than it is about using the e-collar.
our dog training packages
ALL DOGS - ALL AGES - ALL ISSUES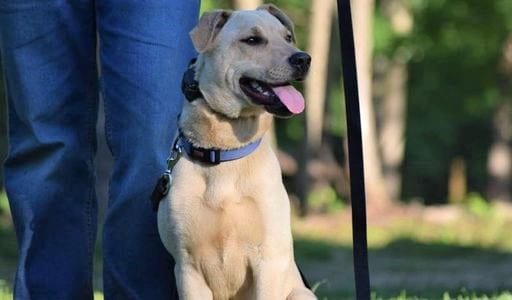 Basic Obedience
4 Private Lessons including: Basic Commands like Sit, Heel, Down, Off, Place, etc. Includes Leash & E-collar.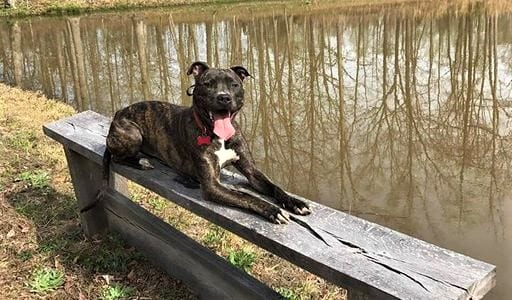 Basic & Advanced Obedience
8 Private Lessons including the Basic Obedience curriculum plus Advanced Commands and/or Distraction Training.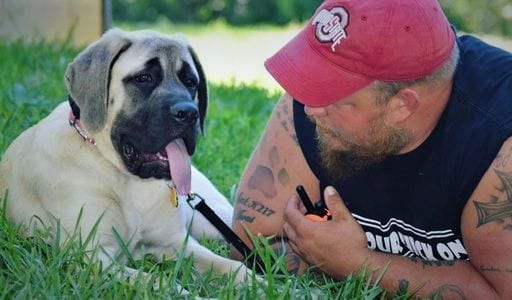 2 Week Board & Train Program
14 day "Training Camp" teaching Basic and Advanced On and Off Leash Obedience.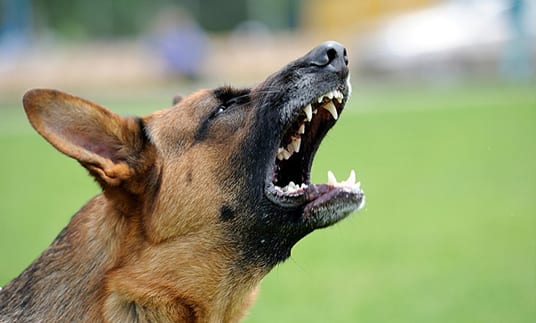 Aggressive Dog Package
9 Private Lessons. Behavior Modification specifically targeting aggression/reactivity issues.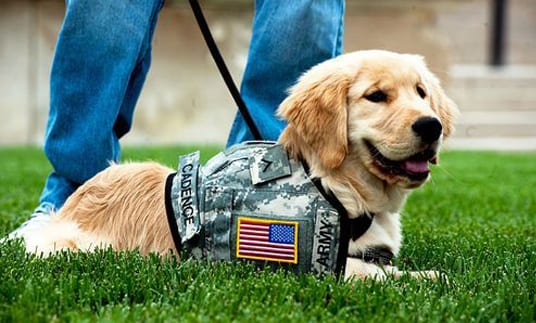 Therapy Dog Development
8 Private Lessons. We evaluate, train and prepare your dog for the therapy dog test.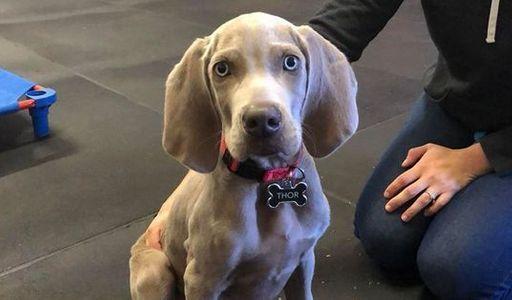 Puppy Consultation & or Lessons
Introduction to Obedience Training, Housebreaking, Crate Training, Socialization, and Pack Structure (for dogs under 5 months of age).
Thousands of ​​

5-Star Reviews
My girl is a rescue and once she got acclimated she thought she was boss. She became a bit overbearing for some of our visitors and given the fact that she is a GSD people tended to avoid her. That's not the life we wanted for her or our guests! Off Leash K9 was terrific. They met all of our needs. Our girl knows commands and is able to walk without her leash. We also allow her out back to wee and she comes back to the door. Kelsey also suggested we take her out shopping. We've hit a few of the dog friendly stores and she did fabulous. She was polite to other customers and listened to commands (even with all of the obvious distractions). This was an awesome training program. We couldn't be more pleased!
DM M
Verified Google Review
We absolutely love this place! I don't know why you would take your dog anywhere else. Our trainer Cassie is so nice, caring, funny, and extremely knowledgeable. Our puppy Finnigan is literally a whole different dog now! It is, however, important to realize that you have to put in some quality training time yourself and you can't expect instant results from a lesson if you don't do your work at home. I have literally been recommending this place to any dog owner I know!!! Finnigan loves coming to his lessons and has fun every time he's there! This place is awesome and as a dog owner looking for obedience classes you would be making a mistake not to come here.
Elena S.
Verified Google Review
They are fantastic! Kelsy, our primary trainer, was so good. Very patient with us, explaining the rationale for everything. Morris has been so much better since!! Iif you keep on top of the training, it will pay off! No regrets at all!!!! HIGHLY recommend!!!!!
Chris G
Verified Google Review
Off Leash training is the best!! We had an initial consultation and signed up for the 4 lessons package. Matt is great! He is patient and warm and friendly. Chance was a different dog after the first lesson. I saw immediate results. An obedient dog is a pleasure but it's also safer for him. You won't be disappointed.
Danette W
Verified Google Review
MEET EVAN CARSON - PRESIDENT AND TRAINER
Evan Carson is the President and Owner of the Lehigh Valley, Scranton, and Bucks County Off Leash K9 Training locations. He also owns the Salt Lake City and Northern Utah locations, and is a trainer with Off Leash K9. Evan started as a client in 2010 with his Dogo Argentino, Capone. He has always had a profound love of dogs, and has never lived without them. He loved training and working with his own dogs, and had no problem doing so until Capone.
Capone had some pretty serious reactivity issues with other dogs, which led Evan to find Off Leash K9 Training and Nick White in 2011. Three weeks into private lessons Capone was off leash, healing him in complete control around and past other dogs. From there he completed the basic program and then started advanced training with Capone and then started with his Springer Spaniel, Penny Lane. He was hooked! The rest is history, as they say.
OLK9 literally "changed his life". From that point on, Evan knew he wanted to work with dogs as a career. Over the next six years Evan worked tirelessly to achieve that goal and in May of 2017 his dream became a reality when he opened the Lehigh Valley OLK9 location in Allentown Pennsylvania. The Lehigh Valley location quickly expanded from one trainer to three by the end of their first year and in September he opened the Scranton location in PA. Since then Evan has grown the Lehigh Valley location as one of the most well-known, highest rated and most reviewed dog training companies in the state. Earlier last year, Evan opened up a new facility for his Scranton location in Peckville/Blakley Borough. His PA locations now employs six full time trainers, is still growing, and is currently hiring.
Evan took over the Salt Lake City and Northern Utah OLK9 locations in August of 2018. Later that year he opened the first OLK9 facility in Northern Utah in North Salt Lake and has plans to grow those locations as he has done in PA. Utah OLK9 currently employs two full time trainers.
During his downtime, Evan enjoys spending time with his family, including his wife and two daughters, and his two dogs, a 2-year-old German Shepherd, Arya, and Lucy, a Bulldog/Rat Terrier/ Staffordshire Terrier mix. He also enjoys being outdoors, hiking, personal defense training, dog training seminars, and working with Arya and Lucy to fine tune their obedience.